Driving tips for the cold weather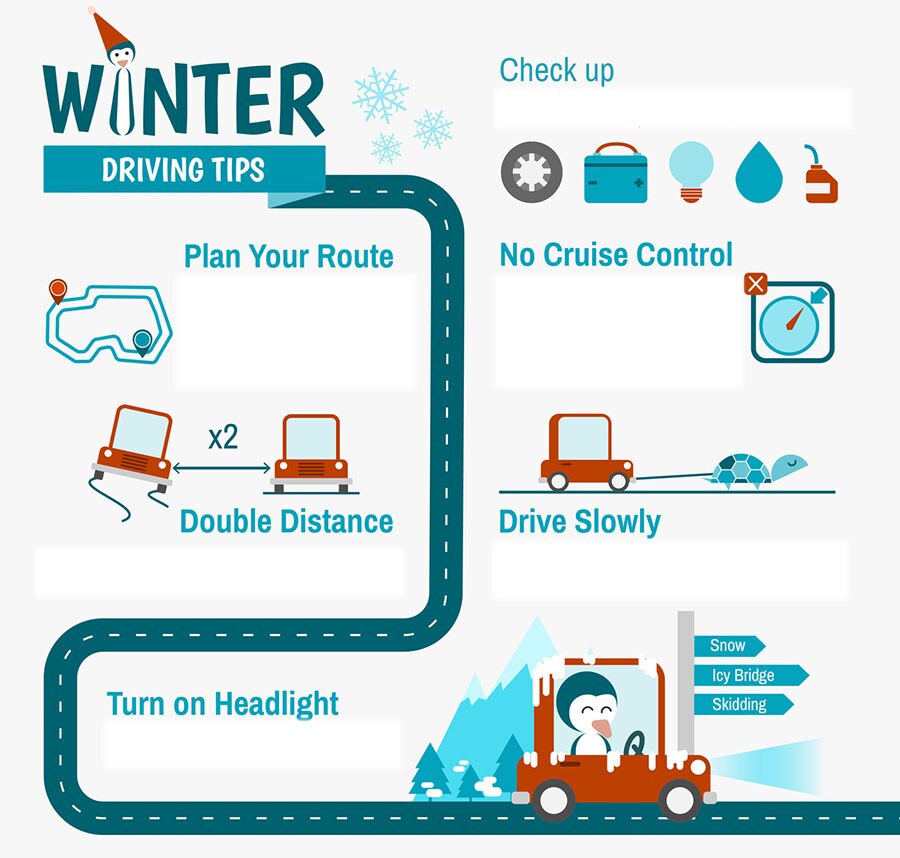 When the weather is warm, you may not have to worry as much about the state of your car and the elements that you are driving through, but with the cold weather right around the corner, it's a good time to have a reminder about a few safety tips. There are a lot of ways you can be proactive during this time of year, in order to prepare yourself for the seasons ahead. Here are a few tips for keeping your car safe and maintained in the winter months that are ahead.
Make an appointment with your car dealership for maintenance
Your local car dealership will be able to guide you in the right direction about the ways to maintain your car during this particular time of year. It is better to make an appointment before the weather gets extremely cold. They will be able to ensure that the car has the proper amount of antifreeze, your headlights are working properly, and that your battery is tested so you don't get stranded in the cold. They will also be able to check your tire's treads. Talk to you car dealership about the proper pressure that should be kept during the cold weather for the best driving experience.
Drive accordingly and respect the cars around you
When you are driving in winter conditions, be sure that you are not following too closely to the car in front of you, that you are not speeding, and that you aren't continually braking. When you are changing lanes frequently and speeding up, and then abruptly slowing down, you are causing a dangerous situation for you and those around you. This is true on any day that you're driving, but especially in the winter elements.
Also, be sure that you are patient with the traffic around you, and drive as smoothly as possible. Try to avoid using cruise control as well during rough conditions. You'll want to have complete control of the wheel and not give the car the option to accelerate, because it is trying to continue at the speed you have set it at. And if you are at all in doubt about the terrain ahead of you and if you think you can't make it, pull over and call for help from someone who has a vehicle that is equipped to handle the conditions you're in.
Pack accordingly and be prepared
Make sure that you have your cell phone or a way to reach help in case you get stranded. Take the time to pack a bag with emergency warming agents like extra blankets, socks, boots, coats, and gloves. Pack snacks and drinks for yourself just in case it takes time for someone to get to you. Be sure that you pay attention to the weather when you are going to be traveling. If you don't have to travel during extreme climates, then it is best that you stay home for the safety for yourself and for those that may have to come and rescue you.