Extended Warranty Plans at Mullinax!    

Ford Extended Service Plans Available: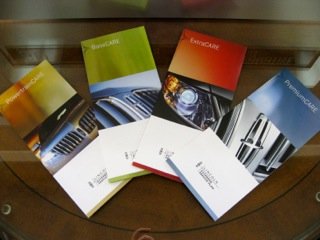 Automotive repairs can be expensive and generally come without warning leaving you stranded, needing transportation, and facing costly unanticipated expenses.  A factory-backed Extended Service Plan (ESP) from Lincoln or Ford is essentially an extension of your new car factory warranty.  ESP plans allow you to keep your vehicle in tip-top shape and repairs are done when needed, not when you can afford them.  ESP plans are honored by all Ford-Lincoln dealers throughout the country without the hassle of pre-approval phone calls required by third party providers.  Plans are available for most makes and can be tailored to your specific needs or budget.  Extra perks include a loaner car while in service and 24/7 roadside assistance.  So if you have a flat tire, dead battery, need lockout service, or towing assistance then help is on the way with a single call.  If you are approaching the end of your new car factory warranty please call Lonnie Jones or Jeff Henry to discuss a plan best suited for you.  We offer very competitive pricing (below suggested retail) and have a payment plan with 0% APR for your convenience.  Contact us at 423-476-6501,
ljones@mullinaxlincolnmail.com
, or just stop by and see us.