The Lazy Man's Way to Car Maintenance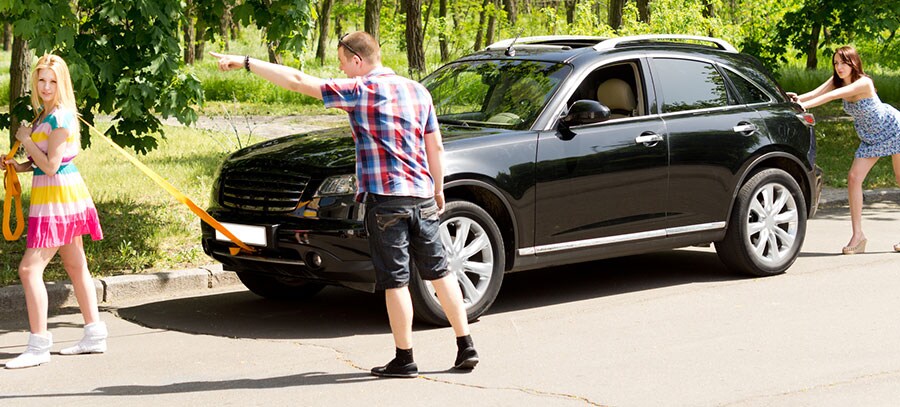 Life can get pretty hectic, and sometimes it's our car that ends up on the backburner. However, when we don't keep up with routine maintenance, we may find ourselves out a lot of money and time. That is why it is so important that we care for our vehicles on a regular basis. Here's a few ways to make time for your car, so you don't have to worry about letting falling behind.
Put it on the calendar
When you have an oil change, tune up, tire rotation, or other maintenance scheduled, be sure you put it on your personal calendar and the family calendar. If you don't have a big calendar where everyone can see it, then put a note on the fridge. You want everyone to know that that time is specifically blocked off for the car.
Don't reschedule appointments unless you absolutely have to. It's important that when it comes to car maintenance you make it in to see your mechanic. These can be easy to skip because generally the car is running fine, but the longer you let them pass by, the condition of your car will suffer. When you don't keep up with these routine check-ups, then it will be harder to sell or trade your car in when you are ready for a new one.
Check your oil once a week
While you might think that checking your oil once a week is a little overkill, it's actually going help you get to know what your engine looks like, or should look like. This way, you'll be on top of it when something looks unusual or out of place. The more familiar you are with your car, the better you'll be able to take care of it.
Talk to your car dealership
Sometimes we don't do routine maintenance on our cars because we never knew that it was supposed to be done. When you buy a new car, spend a little bit of time asking the car dealership representative what routine care the car will require. Keep this list in a file with all of the receipts that have to do with your vehicle.
Pay attention to your surroundings
It's a simple step that many of us forget to do, but it can allow you to be proactive in car repairs down the road. Check under the car a couple times a week to make sure there is nothing leaking from the engine. If you can't tell in your driveway or road because there is a previous stain there, then check when you leave the grocery store or run an errand.
These simple steps can help you prevent some major expenses in your future. Take a little time out every week to put into your car, and talk to your mechanic at your local car dealership about proactive steps you can be taking. Once you do that, you'll have a peace of mind knowing that you are driving in a sound and reliable vehicle.