The 2016 Lincoln MKX and the Ford Edge are both excellent mid-size crossover SUVs. These models offer substantial passenger comfort, upscale design, and high-tech safety features. In addition to providing a smooth ride, these crossovers also tow heavy trailers. Before you make a final decision, check out our four-category guide, where we discuss some of the most important differences between the two.
2016 Lincoln MKX vs Ford Edge
Passenger Comfort and Style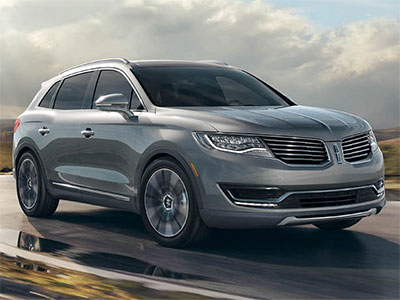 Here the 2016 Lincoln MKX takes the lead, thanks to its sleek interior style and plush comfort. Innovative features, like heated and ventilated front seats, help you battle extreme temperatures. The panoramic sunroof gives the MKX an open, airy vibe. High-quality materials, like high-gloss wood trim and leather upholstery, give you the star treatment.
The Ford Edge isn't quite as luxurious as the MKX, but it supplies plenty of comfort when you need it. Plush, supportive seating gets you through your workday commute. The cabin's classic style, with its high-quality materials and soft-touch features, makes you feel at home on the go.
Tech and Convenience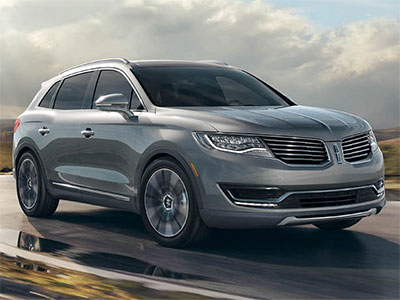 When it comes to modern tech features, the Lincoln MKX really shines. The central MyLincoln Touch infotainment system is your hub for smartphone integration features and apps like navigation. Use voice controls to alter infotainment settings without looking away from rush-hour traffic.
The Ford Edge was a tough competitor. It introduces the all-new Sync 3 infotainment system, which improves upon its predecessor with a responsive touchscreen and a simple, intuitive menu system. Use the Edge's USB ports to keep your favorite devices charged on the go.
Power and Performance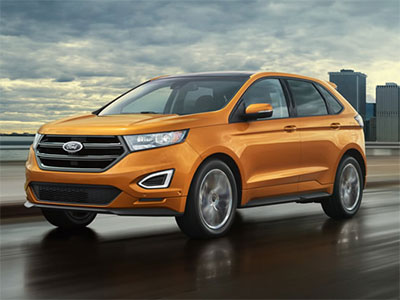 The Ford Edge is our choice for power and performance, because it offers three engine options. That means you can tailor your Edge's ride to suit your personal lifestyle. Add all-wheel drive to enhance overall performance.
The Lincoln MKX proved difficult to beat. We especially like its turbocharged engine, which combines swift acceleration with moneysaving fuel economy. Like the Edge, the MKX tows up to 3,500 pounds and offers all-wheel drive.
Passenger Safety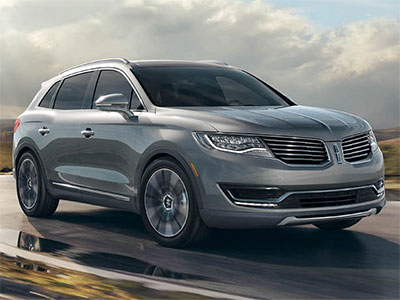 The Lincoln MKX earns top crash-test scores and provides high-tech driver aids designed to maximize safety. In government crash tests, it earned a perfect five-star rating for overall protection. The forward collision mitigation system even detects pedestrians to help you avoid a crash. If it senses an impending accident, the system automatically applies the brakes for maximum stopping power.
The Ford Edge also comes with impressive crash-test scores. Ford's Curve Control technology monitors speed carried into a corner, and automatically decelerates to help you avoid an accident. The blind-spot monitoring system helps you switch lanes without issue.
Learn More about the Lincoln MKX

While both of these models have a lot to offer, the 2016 Lincoln MKX comes out on top. We like its rich interior comfort and upscale style. Tech features, like the MyLincoln Mobile app, save you plenty of time in the long run. In addition to cutting-edge features, the MKX combines substantial power with modern fuel economy. The MKX also offers excellent towing utility, so your next fishing trip is never too far away. Take the MKX out on a test drive today!