The 2017 Lincoln Continental is a full-size luxury sedan that's known for its iconic style, interior refinement, and smooth ride. After a brief respite, the Lincoln Continental has been fully redesigned to offer mass appeal to modern buyers. The cabin is modern and stylish, and you can choose from range of leather-lined themes for the look that suits your unique style. The new Continental is also big on cutting-edge technology, including central infotainment features and driver safety aids.
2017 Lincoln Continental
Hop inside the 2017 Lincoln Continental for a truly luxurious ride. The cabin's handsome wood and aluminum trim provide the rich interior style you crave. Seating accommodations are handsome and refined, keeping you snug throughout your ride. Both rows of seating are big on head-, leg-, and elbowroom, making this luxury sedan an excellent option for your next road trip. The Continental's moonroof spans nearly the entire ceiling, giving the cabin a friendly air of openness. High-tech comfort features, like the seats' massage functions, help you make the most of your daily commute.
When it comes to tech and infotainment features, the 2017 Lincoln Continental has everything a modern driver could want. Throughout your travels, the central Sync 3 system is the perfect companion. Smartphone integration features mean you can make hands-free calls and texts without ever reaching for your phone. It's also easy to stream all your favorite tunes over the central speakers. The Continental's navigation system provides turn-by-turn directions, so you'll always reach your destination in plenty of time.
The new Lincoln Continental is stocked with the latest driver aids, maximizing passenger protection. The adaptive cruise control system uses both camera and radar technology to determine the speed and distance of the car in front of you, adjusting your speed accordingly. The pre-collision assist feature can detect an imminent collision and apply the brakes to help you come to a quick stop. The 360-degree parking camera offers you a bird's-eye view of your Lincoln, so pulling into parallel spaces never feels like a chore.
When you're cruising the highway, the Continental always feels smooth and composed. At speed, the cabin remains hushed, so passengers can enjoy one another's company without any wind or road noise to interfere. This sedan also blends impressive power with modern fuel economy. In traffic, the Continental uses stop-start engine technology, which saves gas by shutting the engine off when you come to a complete stop.

Continental Black Label
Black Label When you want the most in luxury and style, choose the 2017 Lincoln Continental Black Label. Select one of three different designer interior themes for the Black Label cabin you prefer. High-tech comfort features - like the seats' massage, heating, and cooling functions - contribute to the Black Label's world-class ride.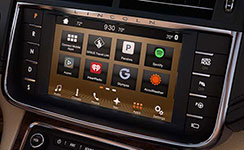 Sync 3
Stay up to speed with endless entertainment apps and up-to-the-minute information.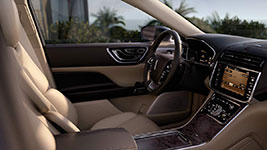 Interior Luxury
The Continental cabin wraps you in upscale comfort and style.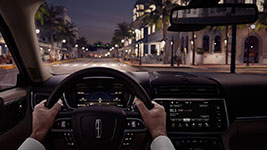 Driver-Assist Technology
High-tech safety aids help you avoid dangerous situations.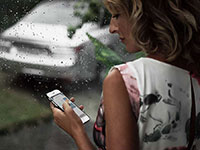 MyLincoln Mobile App
Connect to your Continental with remote start, locking, and unlocking options.
Conclusion
If you're shopping for a family-friendly luxury vehicle, you'll love the 2017 Lincoln Continental. This full-size sedan provides upscale accommodations that help you make the most of your ride around town or across country. When it comes to safety, the Continental has you covered, thanks in part to high-tech driver aids that scan your surroundings for danger. On the road, the Continental feels smooth, composed, and absolutely luxurious. Feel the luxury of the Continental for yourself on a test drive today!