The 2017 Lincoln Continental and the 2016 Bentley Flying Spur are two of the most luxurious full-size sedans ever built. Both are known for their rich interior luxury, cutting-edge safety features, and a smooth, quiet ride. If you're wondering which model you'd prefer, check out our side-by-side comparison guide.
2017 Lincoln Continental vs Bentley Flying Spur
Interior Comfort and Luxury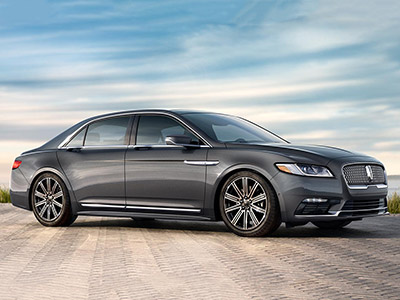 Here the 2017 Lincoln Continental takes the lead. After a brief hiatus and a full redesign, you'll be hard-pressed to find a more luxurious cabin. Its leather-wrapped dash and handsome wood trim give you the VIP treatment. Innovative comfort features, like seat massage technology, are exactly what you need on your ride home from work.
Inside, the Flying Spur is outright luxurious. You can choose from a wide range of interior designs, tailoring your Flying Spur to suit your unique style. These include six different wood veneers and 17 diamond-quilted upholstery options.
Power and Performance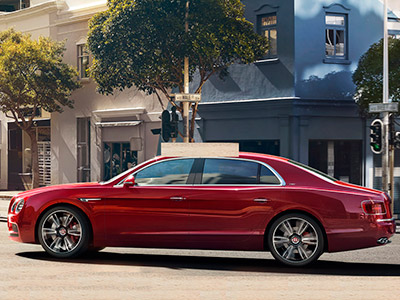 The Bentley Flying Spur is known for its athletic performance. Around town, the Flying Spur feels sporty and responsive. Under the hood, engine output reaches muscle-car levels. The all-wheel-drive system takes your ride to the next level, gripping the pavement around curves or over rain-slicked roads.
Still, the Continental proved difficult to beat. Under the hood, it generates significant power, getting you up to speed in a snap. Standard all-wheel drive maximizes traction over slick pavement.
Tech and Convenience Features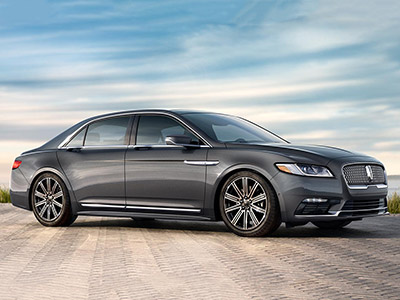 Once again, we favor the 2017 Lincoln Continental. Its Sync 3 infotainment system keeps you connected to the outside world, with features that include a responsive touchscreen and handy voice controls. Smartphone integration features give you the power to make hands-free calls or texts.
The Bentley Flying Spur also keeps you connected, with handy features like wireless Bluetooth connectivity, which lets you stream music from devices. The power rear sunshades help keep the cabin cool throughout the summer.
Safety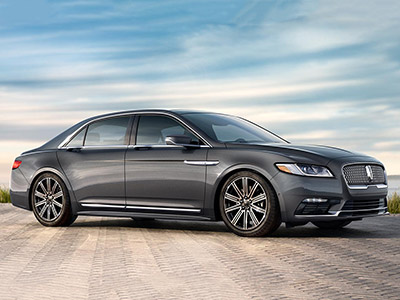 The 2017 Lincoln Continental also has the edge when it comes to safety. Unlike the Flying Spur, the Continental supplies all the latest driver aids. The frontal collision warning system, for example, scans your surroundings and alerts you to danger. The Continental's 360-degree parking camera helps you ease into parallel spaces without a scratch.
Still, the Bentley Flying Spur aims to keep you safe. Like the Continental, it supplies an impressive array of airbags to mitigate passenger injury during a collision. Adaptive cruise control monitors the vehicles ahead of you and reduces speed accordingly.
Learn More about the Lincoln Continental

Although both of these luxury sedans offer major appeal, we highly recommend the 2017 Lincoln Continental. This full-size sedan offers new levels of luxury, with its spacious, refined seating accommodations and endless smartphone integration features. High-tech safety gear helps you spot danger. On the road, the Continental feels smooth and secure. Take the Continental on a test drive today!