The 2017 Lincoln Continental and the 2016 Hyundai Genesis 690 are two of the most impressive full-size sedans on the road today. Both models deliver a smooth, quiet ride, rich interior comfort, and high-tech infotainment features. Still, you might be wondering which model is a better fit for you. If that's the case, check out our side-by-side guide, in which we highlight the two models' biggest differences.
2017 Lincoln Continental vs Hyundai Genesis 690
Interior Luxury and Passenger Space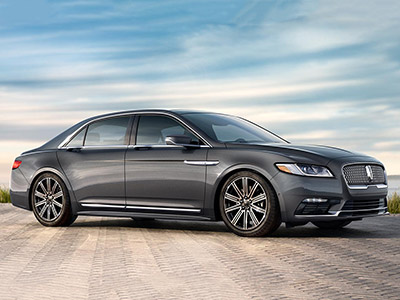 There can be little doubt that the 2017 Lincoln Continental has the edge in this category. Lincoln's Perfect Position seats maintain endless passenger comfort and support. Not only are the seats heated and ventilated to ward off extreme weather, but they can also give you a massage at the end of a long day.
The Hyundai Genesis 690 is a close second, offering impressive passenger space and classy style. From the driver seat, all controls are within easy reach. All occupants enjoy long-term support, which makes the Genesis 690 a great pick for long commutes.
Tech and Convenience Features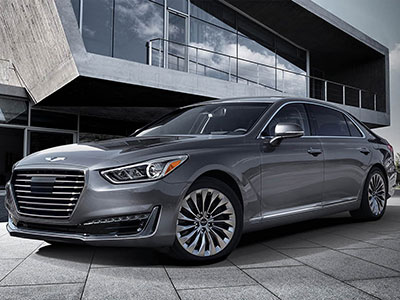 Here the Hyundai Genesis 690 caught our eye. Its 8-inch central touchscreen offers intuitive menus and quick responses. Use the navigation system to explore unknown territory without ever getting lost. The Lexicon 17-speaker surround-sound audio system makes your favorite music sound better than ever.
Of course, the 2017 Lincoln Continental was nearly impossible to beat. Its Sync 3 infotainment system is among the best available. It includes voice controls, so you can access apps without looking away from traffic. Smartphone integration features give you the power to send hands-free text messages.
Passenger Protection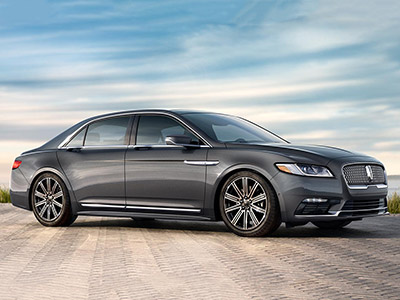 Once again, the 2017 Lincoln Continental comes out on top. It's stocked with high-tech gear to help you spot danger before it can become an issue. The frontal collision warning system can detect pedestrians and automatically apply the brakes if it senses an imminent crash.
The Genesis 690 isn't far behind. In government crash tests, it earned a perfect five-star rating for overall protection. Driver aids, like the lane-keeping assist system, help you stay on the right track.
Power and Performance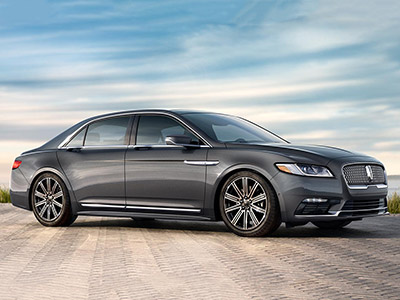 Here the 2017 Lincoln Continental takes the lead, thanks to its smooth, swift performance. It also combines substantial power with modern fuel economy. Add all-wheel drive to enhance traction over slick roads. The Continental is designed to deliver impressive ride comfort in almost any setting, soaking up bumps with ease.
The Genesis 690 is also designed to deliver maximum luxury. Like the Continental, it also offers all-wheel drive. Whether you're cruising around town or down the highway, the Genesis 690 generates a smooth ride.
Learn More about the Lincoln Continental

Although both luxury sedans offer mainstream appeal, the 2017 Lincoln Continental has a clear edge. Inside, it's stocked with all the latest comfort features, including heated seats that can give you a massage on your way home from work. Infotainment features provide smartphone integration and apps like navigation. On the road, the Continental supplies a comfortable, quiet ride and all-out passenger protection. Take the Continental out on a test drive today!