The 2017 Lincoln MKC and the Cadillac XT5 are among the most luxurious compact crossover SUVs available. Both are big on passenger safety, interior refinement, and a comfortable ride. Check out our side-by-side comparison to learn more about which model is right for you.
2017 Lincoln MKC vs Cadillac XT5
Interior Comfort and Luxury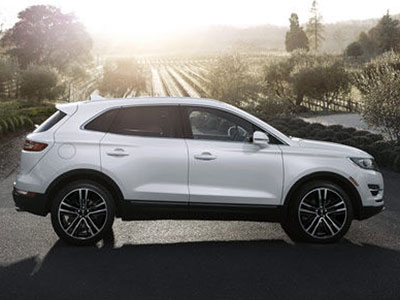 When it comes to interior refinement, the 2017 Lincoln MKC takes a healthy lead. You'll love its innovative transmission controls, which appear as a stack of buttons beside the central touchscreen, opening up a handy storage area where the traditional shifter would normally appear. High-class leather upholstery and seat heaters provide hours of comfort and support.
Like the MKC, the Cadillac XT5 speaks to your desire for rich interior comfort. All passengers enjoy generous head- and legroom, making the XT5 an excellent option for families on the go. The XT5 cabin is also home to innovative features like ventilated front seats, which cool you off all summer long.
On-Road Refinement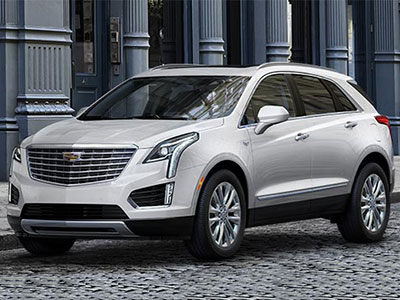 Under the hood, the Cadillac XT5 offers a little extra oomph, giving it an edge in this category. This crossover gets up to speed in a snap, and the engine's stop-start feature conserves fuel while you're stopped in traffic. Choose all-wheel drive for enhanced overall performance.
Of course, the MKC proved difficult to beat. Its engine options balance smooth power with modern fuel economy, so you always make the most of what you spend at the pump. The MKC's suspension is specially tuned for maximum comfort, providing a silky smooth ride. As with the XT5, you can choose all-wheel drive for enhanced traction on slick pavement.
Tech and Convenience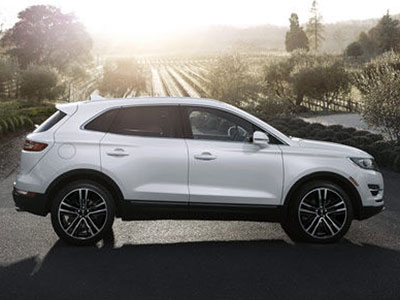 Here we like the 2017 Lincoln MKC. Its central Sync 3 infotainment system offers a responsive touchscreen and handy voice-control technology. This year, the MKC introduces Apple CarPlay and Android Auto for full smartphone integration, so it's always easy to stream audio or make hands-free calls.
The Cadillac XT5 also aims to keep you connected. It, too, includes a central infotainment system and seamless smartphone integration. Use the cabin's four USB ports to keep devices fully charged. Keyless entry and ignition come in handy when you want to make a quick getaway.
Passenger Protection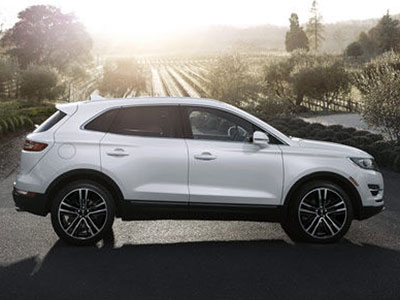 When it comes to safety, the 2017 Lincoln MKC impresses with its high-tech driver aids. The frontal collision warning system does more than warn you of an impending crash - it can actively apply the brakes to mitigate damages. Use the MyKey system to set speed limitations for secondary drivers, like teens.
The XT5 is a close second. Like the MKC, the XT5 provides a rearview camera to help you spot any obstacles in your path. Front pedestrian detection helps you navigation busy city streets, especially after nightfall. The lane departure intervention system actively keeps you in between the proper white lines.
Learn More about the Lincoln MKC

Both models are big on interior luxury and cruising comfort, but the 2017 Lincoln MKC has a serious edge. Its unique style sets it apart from other models in this segment. The MKC's soft leather upholstery and high-tech infotainment features make you feel at home on the go. Cutting-edge passenger protection gear actively monitors your surroundings to help you avoid danger. On the road, the MKC delivers sharp steering and responsive handling for optimal performance in any setting. Take the MKC on a test drive today!