Used Cars Chatanooga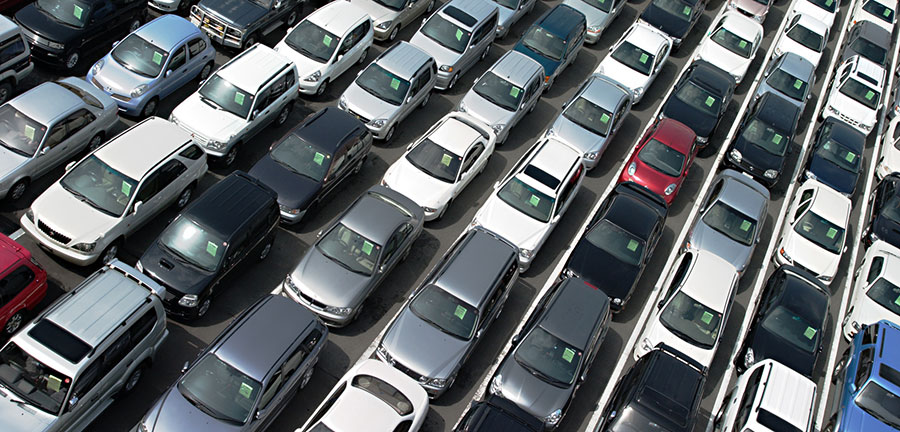 Are you shopping for used cars in Chattanooga? Our friendly Mullinax dealership is here to help. We're just a short, 45-minute drive away, and we'll make your trip well worth the effort. When it comes to our used car inventory, we strive to deliver only high-quality, dependable vehicles. We also provide a wide range of models, so there's a little something for every kind of buyer. Perhaps best of all, you can browse our inventory online. That way, when you arrive, you know exactly which models you want to test drive. Read on to learn more about what we have to offer.
Quality, Dependable Inventory
Mullinax in Chattanooga sets itself apart from competitors with its wide range of high-quality used cars. There's a little something for every kind of buyer, whether you're shopping for your first car or your first luxury car. Our used models are the cream of the crop, so you can be certain that they'll provide a dependable performance far into the future.
Get a Great Deal
In addition to premium used cars, we strive to deliver fair prices. We want you to have the best possible buying experience - and that means that you walk away with a reliable model that you can afford. As you browse our Mullinax selection, you're certain to find a used car that works for you.
Service You Can Count On
We want you to make the most of your buying experience. That's why, going forward, we offer first-rate maintenance service. Our mechanics are specially trained to work on your used model. If something goes wrong, we can diagnose the issue and fix it in a snap. We also provide regular maintenance, which helps you keep your used car in top form. If you're new to vehicle maintenance, we'll help you create a service schedule.
Shop Online
At Mullinax in Chattanooga, we provide easy online browsing. You can use this tool to explore the models that you're most interested in owning. You can hone your search for the exact used car you seek. You can alter your search to find four-wheel-drive models, coupes, or convertibles. If you're shopping for a family-friendly Lincoln, for example, you can make a list of all the models that fit your price range. Then, when you arrive, our knowledgeable staff will help you test-drive your top picks.