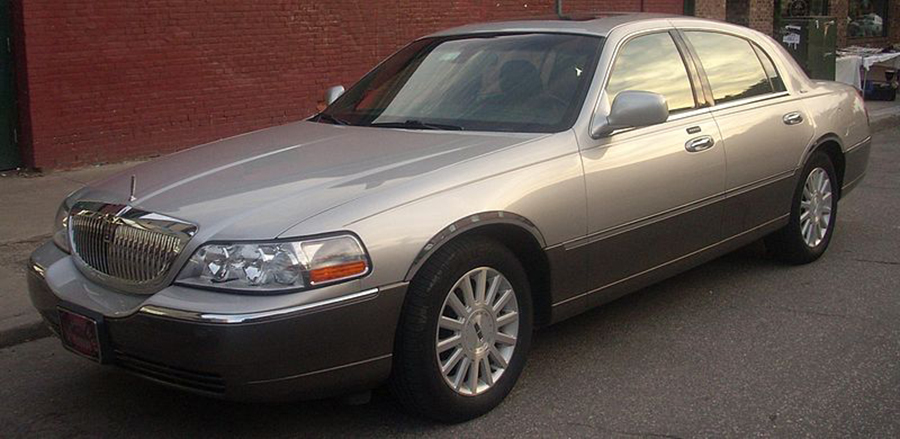 The Lincoln Town Car is a luxury sedan that's known for its spacious cabin, luxurious comfort features, and smooth, quiet ride. The Town Car has long been an iconic luxury vehicle. For used buyers, there's a lot to love. Its cavernous cabin and trunk offer major appeal for families. The Town Car interior also offers plenty of supportive comfort for passengers.
Used Lincoln Town Car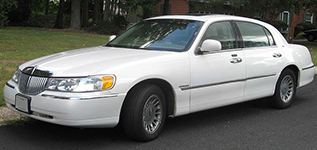 As you shop for a used Lincoln Town Car, look for a certified used vehicle. Before they can become certified, these models must pass a 200-point inspection to ensure their stability and dependability. After they're certified, these models offer features you won't get from other used Town Cars. For example, the 24-hour roadside assistance feature keeps you protected. Comprehensive warranty coverage gives you peace of mind throughout your travels.
When the used Lincoln Town Car hits the market, they do so with a stronger frame and updated mechanics to enhance performance and safety. Under the hood, a 4.6-liter V8 engine produces 239 horsepower and 287 pound-feet of torque for a smooth, refined ride. Various transmission options are tuned for on-road comfort and luxury. On the road, these models provide sharp, responsive steering and excellent handling. The upgraded brakes give you the power to make strong stops.
Inside, the used Lincoln Town Car offers wide front and rear bench seats, giving passengers hours of comfort and support. No matter where you choose to sit, you can count on generous head- and legroom. The Town Car is the perfect pick for long highway cruises. The trunk is truly spacious, with enough space for everyone's golf clubs. The power-operated trunk lid makes it easy to load and unload cargo.
A long list of modern features delivers optimal convenience. Heated front seats keep you cozy during winter weather. The dual-zone automatic climate control feature further enhances passenger comfort. Power-adjustable pedals make it easy to find the perfect position behind the wheel. The premium sound system offers sharp, clear audio.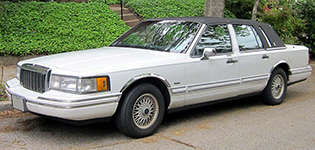 As with the first generation, these used Lincoln Town Cars provided ample cabin space and passenger comfort. Three trim models were available - Executive, Signature, and Cartier - for varying levels of luxury. Beginning in 2002, a long-wheelbase version was available to expand cabin space even more. At the outset of the second generation, the 4.6-liter V8 engine created 204 horses. In 2001, engine output increased to 220 horses for Executive and Signature models and 235 for Cartier Town Cars.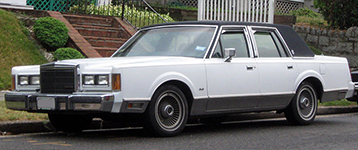 The original Lincoln Town Car provided a strong performance and a quiet ride. It offered shoppers a big, comfortable luxury experience. In 1991, it derived its power from a 4.6-liter V8 engine rated for 190 horses. In 1994, the engine was revamped to provide 210 horses.
Come in and test drive a Town Car today!