We Buy Your Used Car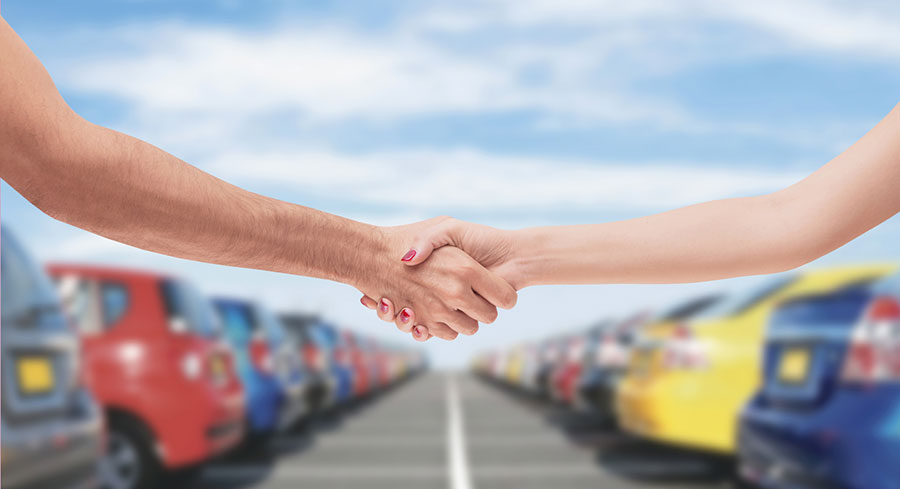 Selling your old car doesn't have to be a difficult process. At our friendly dealership, we buy your used car for a fair price. From there, we offer a range of options. You can simply walk away with the cash from the sale. Alternatively, you can put that money toward a new vehicle or your old car loan - whichever you prefer. These days, selling your vehicle to our dealership is probably your most lucrative, pain-free option. You'll conserve time, money, and peace of mind when you deal with us.
Why You Should Sell to Us
Why deal with the hassle of finding a buyer and dealing with a stranger? Instead of having to negotiate with some pushy guy, you'll enjoy working with our friendly staff. After we purchase your vehicle, we deal with all the sticky parts of selling for you. Besides making your experience as pain-free as possible, you'll also find that we strive to give you the best possible deal. We want you to walk away with your car's actual value.
Our Buying Procedure
Nothing could be simpler. Just bring your vehicle to us and, after an appraisal, we'll give you a fair quote. We look at your model's mileage and overall wear and tear. If we can resell your model on our lot, then we may factor any restoration costs into our quote. All in all, we strive to give you the best bang for your buck. Once you've agreed on a price, you can walk away with cash. (Or, if you prefer, you can put that money toward a new car from our lot.)
Working with Us
When you bring your used car to us, we'll do everything we can to help you through the selling process. Our friendly staff will help you with any questions you might have. We want everyone to be on the same page - so we'll make sure we know exactly how you want to proceed and whether you prefer cash or a trade-in. When we know what you want, we can help you move through the buying process as smoothly as possible.
How to Prepare
Before you stop by, check out your vehicle's Kelley Blue Book listing. It's important to know about how much your car is worth before you sell it. Remember, Kelley Blue Book only gives you an estimated range, and your vehicle may not be worth the highest value in that range. You should also note that trade-in values are different from selling values. Take a look at both of those figures, just in case. You should also avoid a few common mistakes. There's no need to buy new tires or fix old problems before you come in - doing so probably won't affect your car's resale value. You should also be aware that sellers can sometimes overestimate their car's value, resulting in disappointment.