TN, GA, and AL car buyers love Mullinax LINCOLN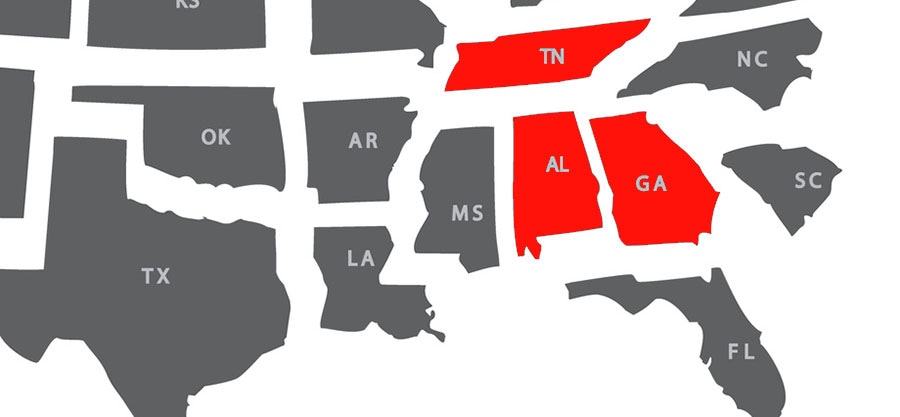 Car buyers come from all over the southeast to experience the Mullinax LINCOLN difference! Located in historic downtown Cleveland, TN, the car dealership has earned the highest customer satisfaction and loyalty for 50 years. Here are some reviews in the customer's own words:
Cleveland, TN - "They have a good reputation and give personal and professional care…just like 'down home folks'."
Chattanooga, TN - "This was one of the best buying experiences of my life."
Greeneville, TN - "I will be referring my friends and family to Mullinax…"
Spring City, TN - "I heard that they had a very good reputation and now I know why…I got a fair deal…"
Dayton, TN - "This was the second purchase…from Mullinax. These people make you feel like family…no pressure at all."
Knoxville, TN - "I would recommend this dealership…to anyone in the pre-owned vehicle market."
Ringgold, GA - "I found the best car at the best price. I will definitely buy from them again…"
Augusta, GA - "I [traveled] from 4 hours away to buy…"
Decatur, AL - "We traveled about 150 miles to go to this particular dealership, and would do it again."
And another satisfied customer from NC!

Franklin, NC - "After visiting several other dealerships, we discovered the best way to buy a car is to go back to Mullinax… it was worth the 107 mile trip - especially when driving a LINCOLN."

Read full testimonials from recent car buyers at Mullinax LINCOLN, and stop by the dealership to experience the difference in person!