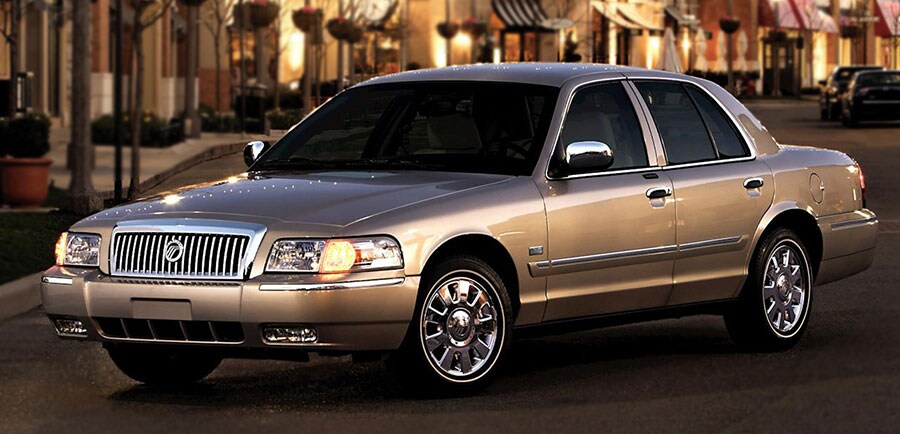 The Mercury Grand Marquis is a full-size sedan that delivers optimal passenger space, a classy interior, and a smooth, refined performance. It's known for its old-school auto design, including a strong, body-on-frame construction. On the road, the suspension is tuned to provide a comfortable ride. Impressive engine options make it easy to get up to speed from a standing stop. The Grand Marquis is big on safety, providing the performance tools you need to maintain authority over difficult road conditions.
Used Mercury Grand Marquis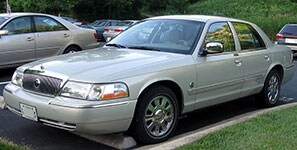 If you're shopping for a used Mercury Grand Marquis, consider the Certified Used Mercury program. Certified pre-owned Mercury models undergo a 172-point inspection to ensure the best possible performance. The cost of a Certified Used Mercury also includes comprehensive warranty coverage, adding to your peace of mind. More than 500 components are covered. With 24-hour roadside assistance, you can solve car troubles in a snap. You'll also receive a vehicle history report, so there are no unexpected surprises down the road. Come in and take a Mercury for a test drive today!
The modern Mercury Grand Marquis offers plenty of space for up to six passengers. With the second generation, shoppers can choose between two trim models - the GS and the more luxurious LS.
Under the hood, the used Mercury Grand Marquis derives its power from a 4.6-liter V8 engine. Throughout the years, engine output varied. For 2003-and-later models, the V8 generally produced 224 to 272 horsepower. Before 2007, the Handling package was available to increase engine output to 235 horses. The engine is paired with a four-speed automatic transmission for a smooth, powerful performance.
The Mercury Grand Marquis has had a few important updates. Many of the biggest changes occurred for the 2003 model year. Beginning in 2003, the Grand Marquis offered an all-new chassis with a redesigned front suspension to improve overall handling. Crash performance was also amended, effectively increasing passenger safety. That year, front side airbags became available.
For the 2003 and 2004 model years, used Grand Marquis shoppers could choose the Marauder model. Its firmer suspension provided a sporty performance. Up front, bucket seats kept passengers snug during spirited rides. The Grand Marquis Marauder came with an exclusive, four-cam V8 that generated 302 horsepower.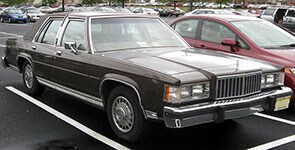 In these early years, the Mercury Grand Marquis derived its power from an overhead-cam, 4.6-liter V8 engine. It produced 190 or 210 horsepower, depending on whether shoppers opted for the dual exhaust. The engine delivered a smooth, powerful ride, and its swift acceleration made it easy to merge into busy highway lanes.
The first-generation saw its first major changes in 1995, when it offered new exterior style that included a retooled grille, lights, and bumper. Inside, the dash was updated to provide modern flair. Three years later, the Grand Marquis was once again updated to contend in this competitive segment.