What are the best tires for the winter?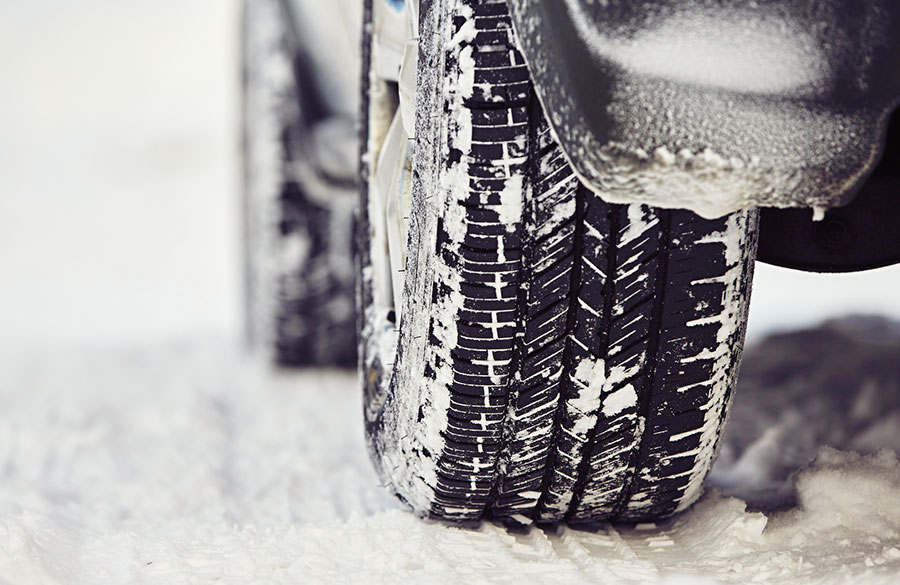 When you buy a new car, you're probably so excited that you don't think about the tires. You're focused on features like safety, comfort, technology, and price. It's not until after you've put a few miles on your new car, that you find yourself going back to the car dealership in Nashville to start inquiring about new tires.
Factors to consider
When choosing tires for your car, there are a few different factors to consider. First, pay attention to the size of tire that fits your car. You should discuss this with your car dealership because they'll have the necessary knowledge to provide you with the right size for your specific rims. They will look at measurements like the width of the tire, wheel diameter, aspect ratio, and the load index.
Cars and their tires
Next, you'll want to consider what you want out of a tire. If you own a commercial truck, you might find yourself in many different climates and terrains. If you own a larger vehicle like an SUV, truck, or Jeep, you may just need a tire for on-road driving, but you can also get one that is durable and can handle off-road trips and rough conditions. Many people who use their cars to get to work every day and for errands, will be looking for a tire that offers comfort and dependability on the road. And people who drive sports cars often want a tire that can handle tight turns and are high-performance.
Winter tires
If you live in a cold climate and often have to deal with icy roads, winter tires are a great choice for you. While they can be used in dry weather, they are built to be durable in cold and wet weather. They keep snow build up to a minimum and have a tread design that is made specifically for cold weather elements.
All-season tires
Many people choose all-season tires as their tire of choice. They perform well for almost all road conditions like rain and heat, as well as provide grip in colder conditions. They handle comfortably because of their even tread wear, and while they do perform well in the ice and snow, they don't have the same traction that winter tires do.
Off-road tires
For people that want a tire built for specific off-road adventures, they'll want off-road tires. These are not meant to spend a lot of time on-road. They're going to be more durable against punctures and will have wider spaces in the tread pattern to help keep mud and rocks from sticking around.
Conclusion
Selecting a tire doesn't have to be complicated. Talk to your car dealership about your options when it comes to warranties, a number of miles the tires can withstand, and what you want in a tire. They'll be able to guide you in the right direction and get you back on the road safely, and confidently. And you'll be surprised at how much better your car handles with your new treads.